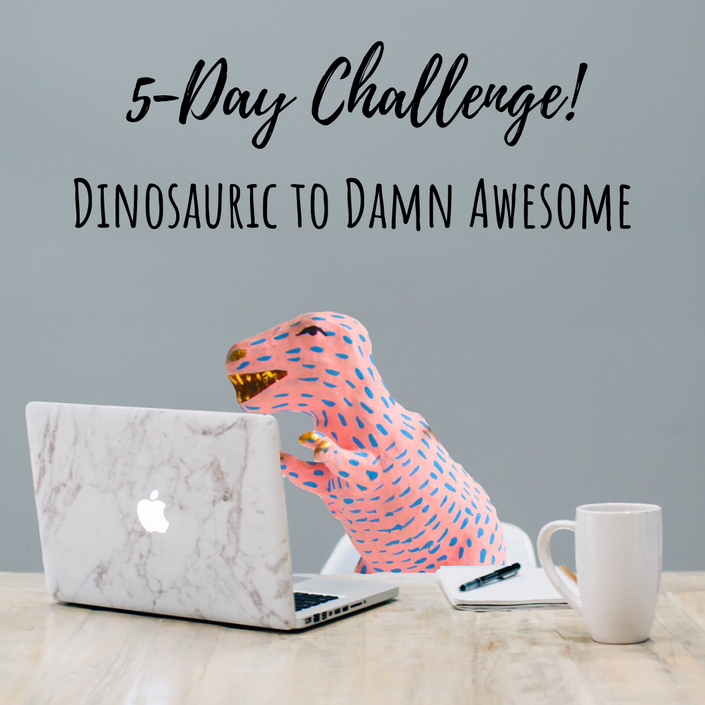 Facebook Business Page 5-Day Challenge
Dinosauric to Damn Awesome Facebook Business Page 5-Day Challenge

FREE Challenge is OPEN for enrollment! But only through January 31st (you'll have access until May 31, 2020)

Do you have a Facebook business page, but you feel like a dinosaur when you try to use it?
Or are you still using your personal Facebook page to conduct your business because you don't know how to get started with a Facebook business page?
You know that "everyone" is on Facebook and that if you don't have a Facebook presence (Business Page), you won't be taken seriously as a legit business.
That's why I've put together this January challenge: Dinosauric to Damn Awesome Facebook Business Page 5-Day Challenge. This Facebook Business Page Challenge will jump start your new year with a fresh look and more followers!
---
You might be wondering if this challenge is for you.
Whether you've just set up your page or have had one for a long time, it's for you.
Ask yourself: when was the last time you took a good look at the information on your biz page? If you're like me, you haven't updated it since you set it up.
That's why I'm doing this 5-Day Challenge too!
My page needs a serious refresh for 2020.
By the end of this 5-Day challenge you will go from feeling "Dinosauric" when it comes to using your Facebook business page, to a page that is "Damn Awesome" and ready for selling your products or services. You'll feel like you have a legit Facebook business presence and will be saying to the world that you're open for business!
For each day of the challenge, you'll receive an email with your daily activity and some of my best TATs (Tips and Tricks). In addition to the daily prompts, I will also be doing video demonstrations on how to do the tech part of each activity.
If you're ready to join us...get started now!
Your Instructor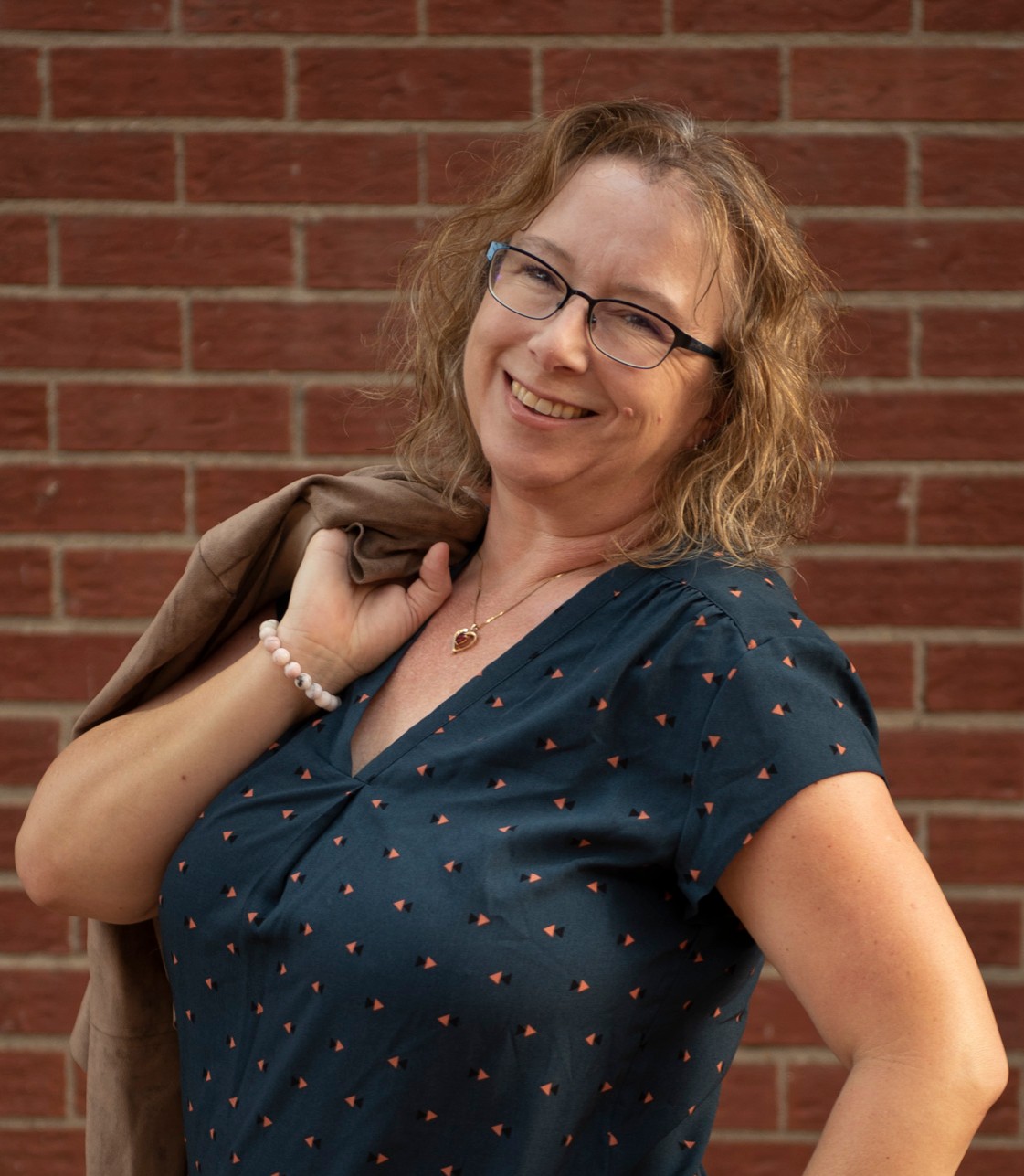 Hi, I'm Jill Rumley. My friends call me the Tech Queen.
I'm a technologically savvy woman who has worked on computers for over 40 years. I'm also an artist who wants to sell her work. Both are creative endeavors, and I help people like you solve your technology problems. I offer coaching on the latest marketing strategies using social media, and I will show you how to get your work out there with my step by step tech guides.
Course topics:
Day 1 - You'll learn about what makes a great profile photo, learn different ways to use your cover photo and watch a video tutorial on how to create a cover photo using Canva (which is FREE!).
Day 2 - This is the BIG EDIT day where you will learn how to update your Page's contact information. A video tutorial is included.
Day 3 - Now that your page is looking good, it's time to invite people to like your page. A video tutorial is included.
Day 4 - The Magic of Business Page Posts. You'll learn about the different types of posts you can do only on your business page. You'll write a post and learn how to schedule it right inside Facebook! There is a video tutorial on how to schedule a post.
Day 5 - Finish strong with video. You'll learn my secret hack for practicing live videos without being seen by anyone else. This is too good to miss! You'll get a step by step video tutorial on the secret Facebook live hack.
BONUSES! If you make it to the end, I've got a big surprise bonus waiting!
Frequently Asked Questions
When does the course start and finish?
The course starts on January 2nd and runs through January 6th. You will receive an email daily during the challenge followed by a summary email at the end.
How long do I have access to the course?
You will have access to the course through January 31, 2020.. Because this is a 5-day challenge for early 2020 the objective is to do the challenge and get instant results. As a special bonus, you will be able to download all the course printed resources. (videos are not available for download.)
What if I am unhappy with the course?
It's FREE. So no worries if you're not happy. We always welcome any feedback you have so we can make improvements to our future offerings.
I'm not tech savvy at all. Can I do this challenge?
YES! You are exactly the person I designed this challenge for. Each day you'll receive a BONUS video tutorial demonstrating the exact steps to complete the challenge.
This course is not open for enrollment.